All PC's are Custom Built to Your Specifications!
Basic Package
Cooler Master M-ATX Case w/ 430 watt power
Asus P8H61-M Motherboard
Intel Core i5-2400 3.4Ghz Quad-Core Processor
16Gb G.SKILL Ripjaws X Series 1600 Memory
Western Digital 500GB SATA 7200RPM Hard Drive
Lite-On 24X SATA DVD Burner
From $799.99
Pro Machine:
COOLER MASTER HAF 912 Black Case
Thermaltake 750 Watt Power Supply
GIGABYTE GA-X79-UP4 LGA 2011 Motherboard
Intel Core i7-3820 Sandy Bridge-E 4.0GHz Cpu G.SKILL Ripjaws X Series 8GB 2133 Memory
Western Digital 1Tb Hard Drive
SAMSUNG 840 Pro Series Solid State 128Gb HD
Asus 24x Sata DVD Burner
From $1,699.99
Economy Package
Cooler Master Mid-Tower Case w/430 watt
Intel Core i3-2100 3.1Ghz processor
Asus P8H61-M Motherboard
8Gb Corsair XMS DDR3 1333 Memory
Lite-On 24x DVD Burner
Western Digital 500GB 7200RPM Hard Drive
From $639.99
AA Discount Computer Services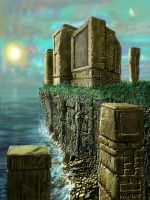 (516) 922-5739
Home Networking
Do you have more than one computer in the house? Are they all able to connect to the Internet at the same time? Do you have at least one notebook computer? Looking to go wireless?

Let us assist you on setting up a network in your home to allow you:
- File and Printer Sharing between all computers
- Laptop mobility with a wireless connection
- All computers connected to the Internet

Today, cable and DSL service and other high speed options are making their way through every home in the country. If you are like most people, you may have more than one computer, maybe an additional notebook for travelling or going to and from the office, a cell phone, a PDA and maybe even a music or video system. Making all these devices work together and share information is what is called a network.

HIDDEN ADVANTAGES
Having a properly designed home network offers great advantages and can help you to protect your information from being lost or corrupted.
A well designed network allows you to make sure this information is centrally and automatically backed up and protected. We recommend using your home network for more than just accessing the Internet and sharing printers. You can use it to automatically store backup copies of all of the most important files, photographs, video and audio on one backup hard drive for all the machines on the network.

WIRELESS FREEDOM
With a wireless home network you are free to place your PCs anywhere in your home, and have them instantly connected to your network and access the Internet from any room in your home wirelessly.
.
Wireless connections are a good way to go if you are renting, if wiring a particular location involves too much labor and, of course, if you have a laptop. There is nothing more convenient than being able to check email and browse the web from your living room, the patio, or the bedroom.