AA Discount Computer Services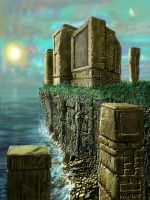 (516) 922-5739
Office Networking
AA Discount Computer Services can build your new network from the ground up. Starting with the custom building of workstations to configuring servers.

As Imaging specialists we can have a disaster recovery plan in place so that no machine is down for any length of time.
Regular Backups will provide the comfort and security needed on any network.

Setting up Spam filters, blocking pop-ups, and blocking spyware is just one of our specialties.
Upgrading your already in place network is a snap for AA Discount Computer Services. What used to take weeks, even months can be done in a matter of days.

With imaging we can create a basic model of your workstations and bring this image down to 50 or 60 machines in one shot.
These machines will be up and running within one hour.

We are dedicated to providing high-quality networking support with our expert personnel and affordable rates. We realize the importance of implementing a system that caters to every business need.

Our networking engineers take care of all your networking needs, be it setting up a network, its maintenance or troubleshooting. Networking specialists can build and maintain large and small corporate networks. Our team can efficiently install server, workstations, firewalls, cable modems, routers, hubs, switches, etc. Along with delivering good quality systems, it would be expected of us to provide timely maintenance, which ensures minimum downtime. Even the best of machines require maintaining at times.

Networking Specialists provide computer network consulting and support for all your networking needs!
All PC's are Custom Built to Your Specifications!
Economy Package
Cooler Master Mid-Tower Case w/430 watt
Intel Core i3-2100 3.1Ghz processor
Asus H110M Motherboard
4Gb Corsair XMS DDR3 1600 Memory
Asus 24x DVD Burner
Western Digital 500GB 7200RPM Hard Drive
From $639.99

Basic Package
Cooler Master M-ATX Case w/ 500 watt power
Asus H110M Motherboard
Intel Core i5-3470 3.2Ghz Quad-Core Processor
8Gb G.SKILL Ripjaws DDR4 2133 Memory
Western Digital 1TB SATA 7200RPM Hard Drive
Asus 24X SATA DVD Burner
From $799.99
Pro Machine:
COOLER MASTER HAF 912 Black Case
Thermaltake 850 Watt Power Supply
Asus Prime Z270 Motherboard
Intel Core i7 4.2GHz Cpu
G.SKILL Ripjaws 8GB 3866 Memory
Western Digital 1Tb Hard Drive
SAMSUNG Solid State 500Gb HD
Asus 24x Sata DVD Burner
From $1,399.99