All PC's are Custom Built to Your Specifications!
Economy Package
Cooler Master Mid-Tower Case w/430 watt
Intel Core i3-2100 3.1Ghz processor
Asus H110M Motherboard
4Gb Corsair XMS DDR3 1600 Memory
Asus 24x DVD Burner
Western Digital 500GB 7200RPM Hard Drive
From $639.99
Basic Package
Cooler Master M-ATX Case w/ 500 watt power
Asus H110M Motherboard
Intel Core i5-3470 3.2Ghz Quad-Core Processor
8Gb G.SKILL Ripjaws DDR4 2133 Memory
Western Digital 1TB SATA 7200RPM Hard Drive
Asus 24X SATA DVD Burner
From $799.99
Pro Machine:
COOLER MASTER HAF 912 Black Case
Thermaltake 850 Watt Power Supply
Asus Prime Z270 Motherboard
Intel Core i7 4.2GHz Cpu
G.SKILL Ripjaws 8GB 3866 Memory
Western Digital 1Tb Hard Drive
SAMSUNG Solid State 500Gb HD
Asus 24x Sata DVD Burner
From $1,399.99
AA Discount Computer Services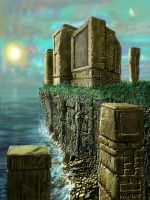 (516) 922-5739
Repairs
If your machine is 1 to 3 years old, then it is probably still worth keeping and repairing. If your machine is 4,5 or more years old you might want to consider replacing your machine with a new custom computer.
Are you fed up with the hassle of disassembling your PC and hauling it to a repair shop every time it needs service?only to wait a week or more to get it back? Our trusted technicians will come directly to your home to solve your computer troubles right on the spot. Simply call us to select an appointment time to fit your schedule. We offer same-day and after-hours service.
You can also drop a machine off at our office. Or schedule pick-up service.
Machines can usually be back up and running by days end.
Software Issues

Computer Repair & Installation can diagnose and fix some software issues for our standard charge ($75/hr). Please be advised that software issues are not covered under manufacturer's warranty, nor under any maintenance
Contracts.
Hardware Issues
Some hardware issues are hard to diagnose, usually a fresh install of the operating system can weed out software problems.
Long Island Computer Repair