AA Discount Computer Services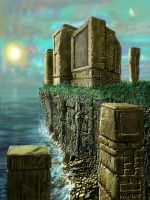 (516) 922-5739
Repair vs Replace ?

At AA Discount Computer, we are not shy to suggest that you buy a new computer instead of fixing the old one you have when that is your best move. That seems odd coming from a company that makes its living fixing old machines. After all, if we suggest you replace your machine, we lose a potential service call. But it is our way of building trust with you so that you know when you call us that you are getting good advice.

So, should you replace that old machine?
When you have a problem with your computer, it is either going to be software or hardware that is failing you. In other words, the issue is going to stem from either a) corruptions in the operating system ((from viruses, spyware/adware, or general deterioration or b) in failures of the physical parts of the machine (i.e. failures in the modem, network card, the hard drive, the processor or the motherboard, etc.). Knowing where the problem generally stems from will help you to evaluate this decision.

You also need to know what the replacement cost of your machine is. Chances are if your machine came with Windows 95 pre loaded, it is a good bet that even looking at a machine like that is too expensive. If it is a Windows 98 or Windows ME era machine, it may not be worth working on - depending on what it needs.

Generally with software corruptions or virus infected machines that can be cleaned up with a couple of hours attention will be worth servicing. If they require small parts (like a network card or a modem or memory) that will be worth it as well. But, if the motherboard or processor needs to be replaced in almost all cases it will be time to upgrade the machine.

What about my data, my personal information?
If you do decide to buy a new machine, you don't need to worry about your personal information. In almost all cases, transferring your email, word processing documents, financial data, music, and video files is a breeze. We can often move your entire hard drive of information over to a new machine in less than an hour service call and have you up running on a faster, easier to use machine in no time.

Can you help me to decide?
If you want an evaluation of your machine, just request a service call. In almost all cases we can help you determine over the phone what a benchmark value for your machine is and what the likely causes of its issues are. It costs nothing and you will gain the knowledge and information you need to make a good decision.
All PC's are Custom Built to Your Specifications!
Economy Package
Cooler Master Mid-Tower Case w/430 watt
Intel Core i3-2100 3.1Ghz processor
Asus H110M Motherboard
4Gb Corsair XMS DDR3 1600 Memory
Asus 24x DVD Burner
Western Digital 500GB 7200RPM Hard Drive
From $639.99
Basic Package
Cooler Master M-ATX Case w/ 500 watt power
Asus H110M Motherboard
Intel Core i5-3470 3.2Ghz Quad-Core Processor
8Gb G.SKILL Ripjaws DDR4 2133 Memory
Western Digital 1TB SATA 7200RPM Hard Drive
Asus 24X SATA DVD Burner
From $799.99
Pro Machine:
COOLER MASTER HAF 912 Black Case
Thermaltake 850 Watt Power Supply
Asus Prime Z270 Motherboard
Intel Core i7 4.2GHz Cpu
G.SKILL Ripjaws 8GB 3866 Memory
Western Digital 1Tb Hard Drive
SAMSUNG Solid State 500Gb HD
Asus 24x Sata DVD Burner
From $1,399.99